A social platform like Trusty is only as strong as the community of contributors behind it. According to Wikipedia, in Internet culture, the 1% Rule is a rule of thumb pertaining to participation in an Internet community, stating that only about 1% of Internet users are responsible for creating content, while 99% are merely consumers of that content. For example, for every person who posts on a forum, generally about 99% other people view that forum but do not post. There are variants of this principle, known as the 90-9-1 Rule which further examines participation inequality by breaking it down further. It states that in a collaborative website such as Trusty, 90% of users are lurkers who never contribute, 9% of users contribute a little, and 1% of users account for almost all the action.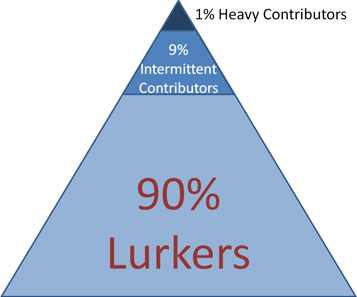 With numbers like these, Trusty wants to recognize its top contributors as the lifeblood of our real estate inspired community. Without their contributions, there wouldn't be a whole lot to talk about. So this week we're rolling out Leaderboards to recognize the agent and non-agent members of our community who have contributed the most. Each week, we'll be posting the leaders in each category based on the total number of reviews submitted. We decided to separate the agents from non-agents for now since agents were given exclusive access to Trusty for many months prior to opening up to all members of the community. We look forward to merging the lists in the future as community members catch up to their agent counterparts.
Trusty Leaderboard: Agents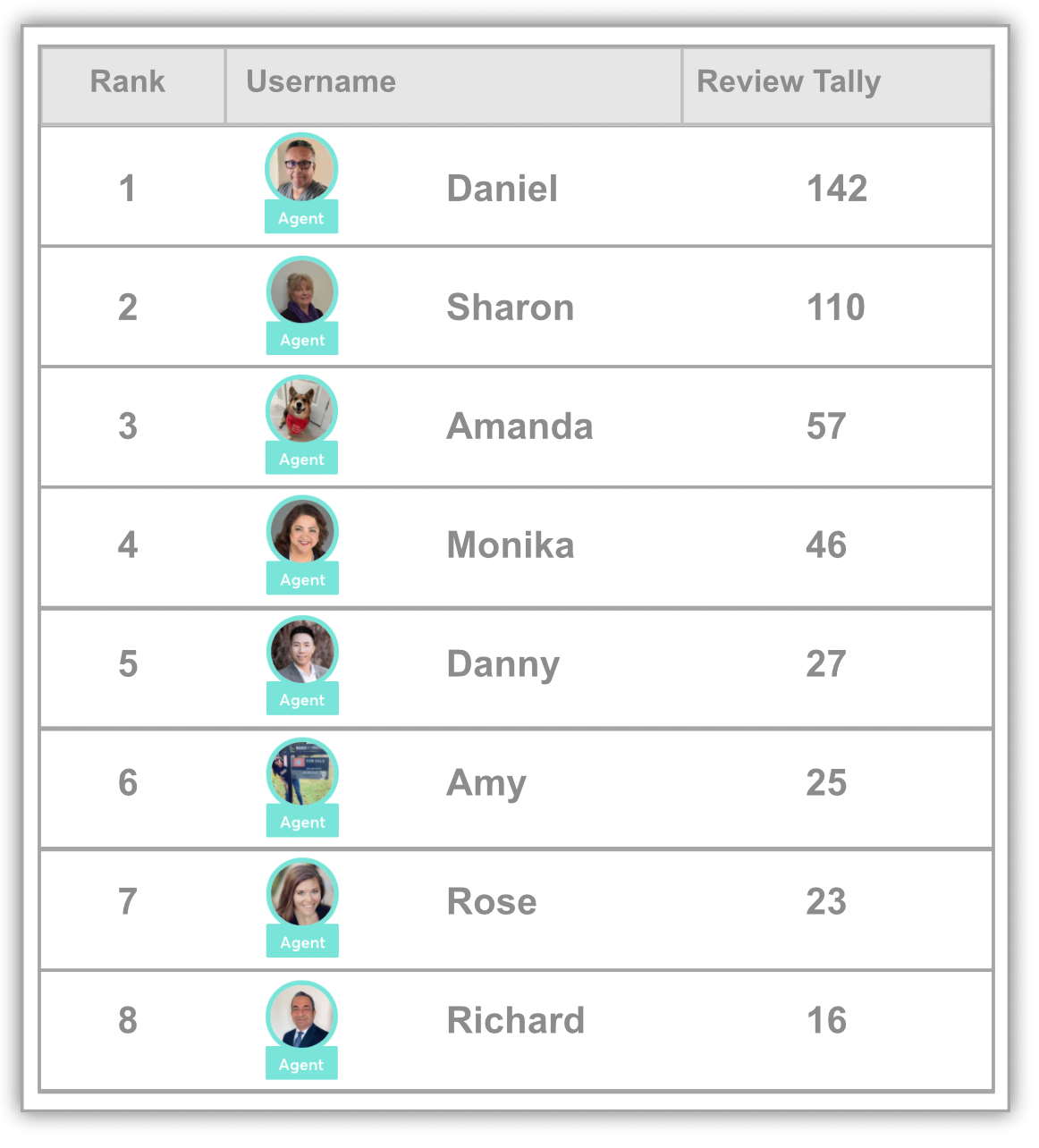 Trusty Leaderboard: Community Members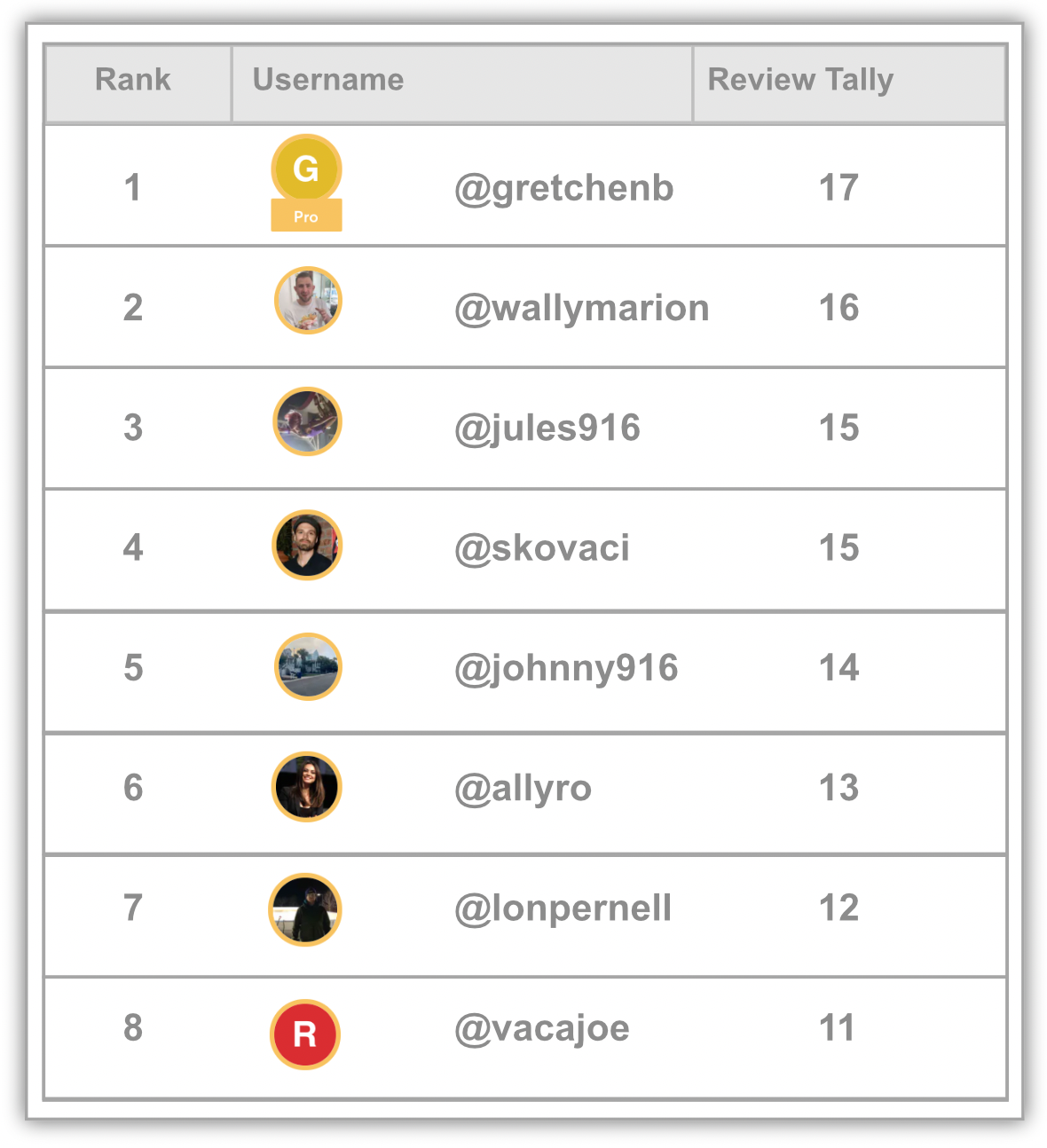 Congrats to our early Leaderboard members who are already standing out for their superior content on the Trusty platform.
It's never too late to get in on the action and finding your place on the Trusty Leaderboard. To get started, simply visit any home on Trusty and click "Write a Review" to start contributing to your tally.